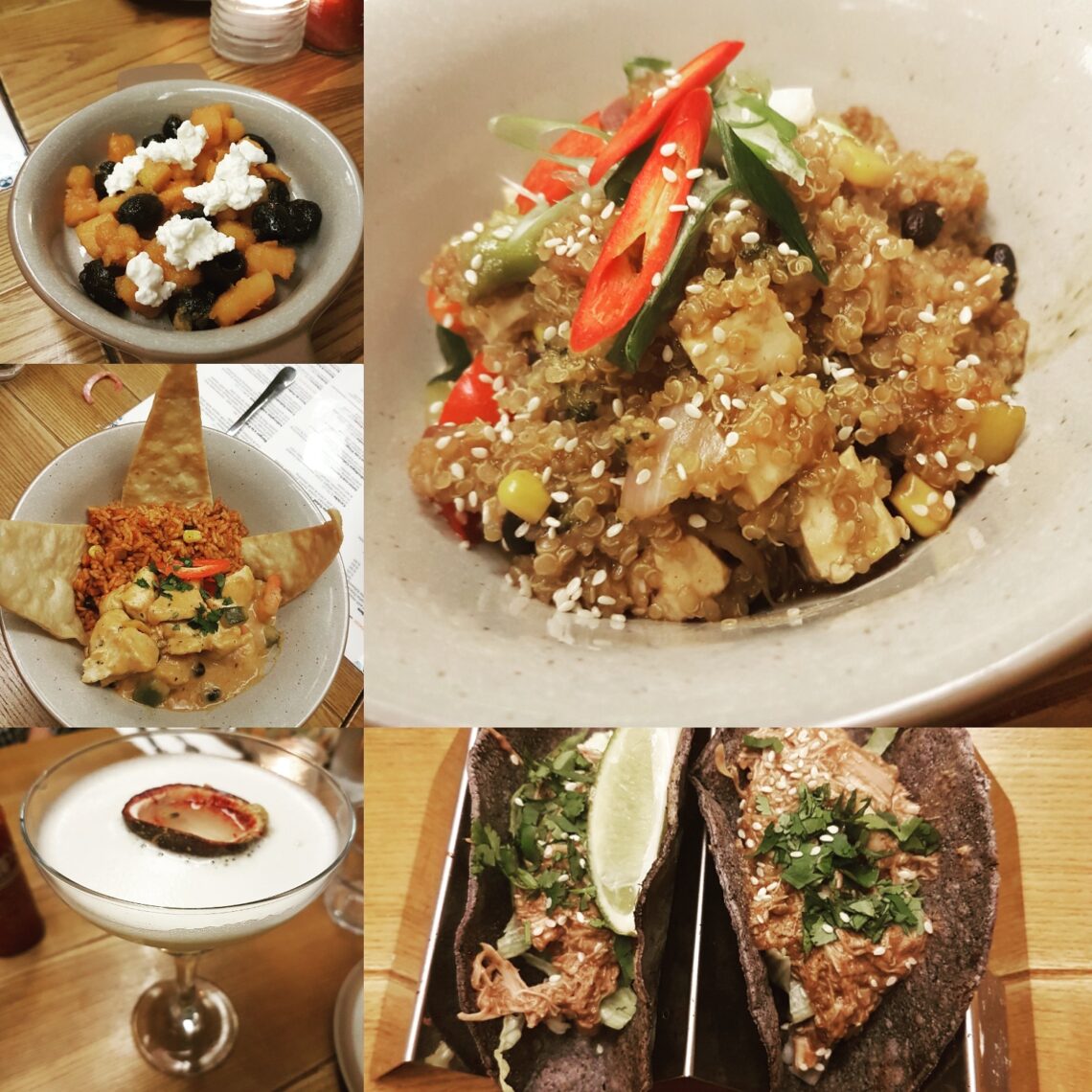 Review: Bodega Leicester's New Menu
We love Bodega in Leicester, it's brightly coloured with a fab kids menu which means it's top lunch spot to take the boys, so when they invited me along to try out the new menu last week, I jumped at the chance.
First up, we were greeted with the new Pornstar Daquiri, made with rum and finished with a little prosecco in a passion fruit shell. Delicious and definitely one for when its Mum's night out!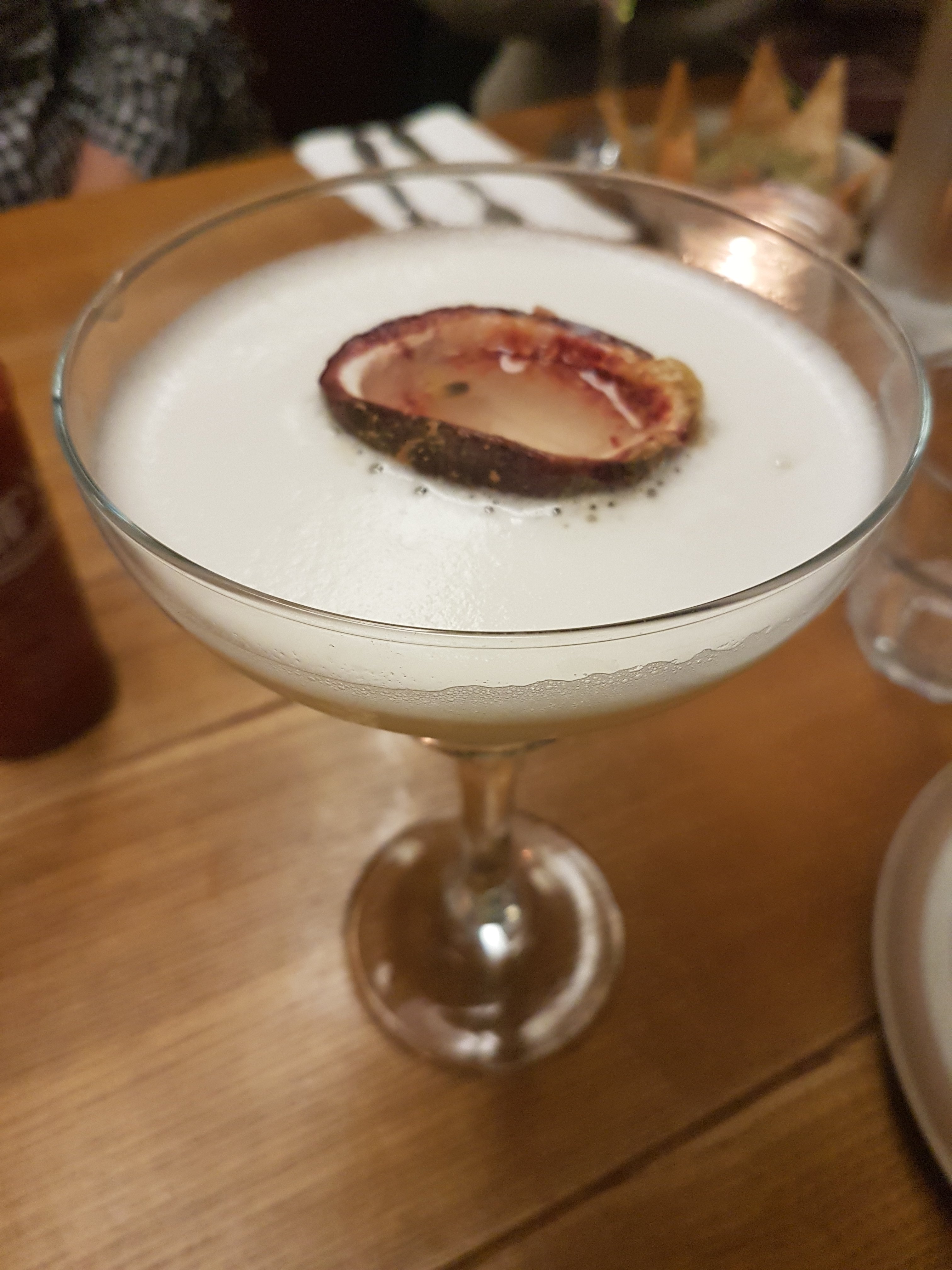 As we were waiting for everyone to arrive and drinking our cocktails, we had some dips and homemade tortilla chips. The black-bean with queso fresco on top was a favourite, the queso fresco is so nice, it's kind of like a Latin American cottage cheese.
After the dips came the tacos! I usually order the fish tacos so was a little sad to see them off the menu, but the feedback when designing the new menu was to include more plant based and allergy friendly items, so they made way for a mushroom mole which were actually really tasty.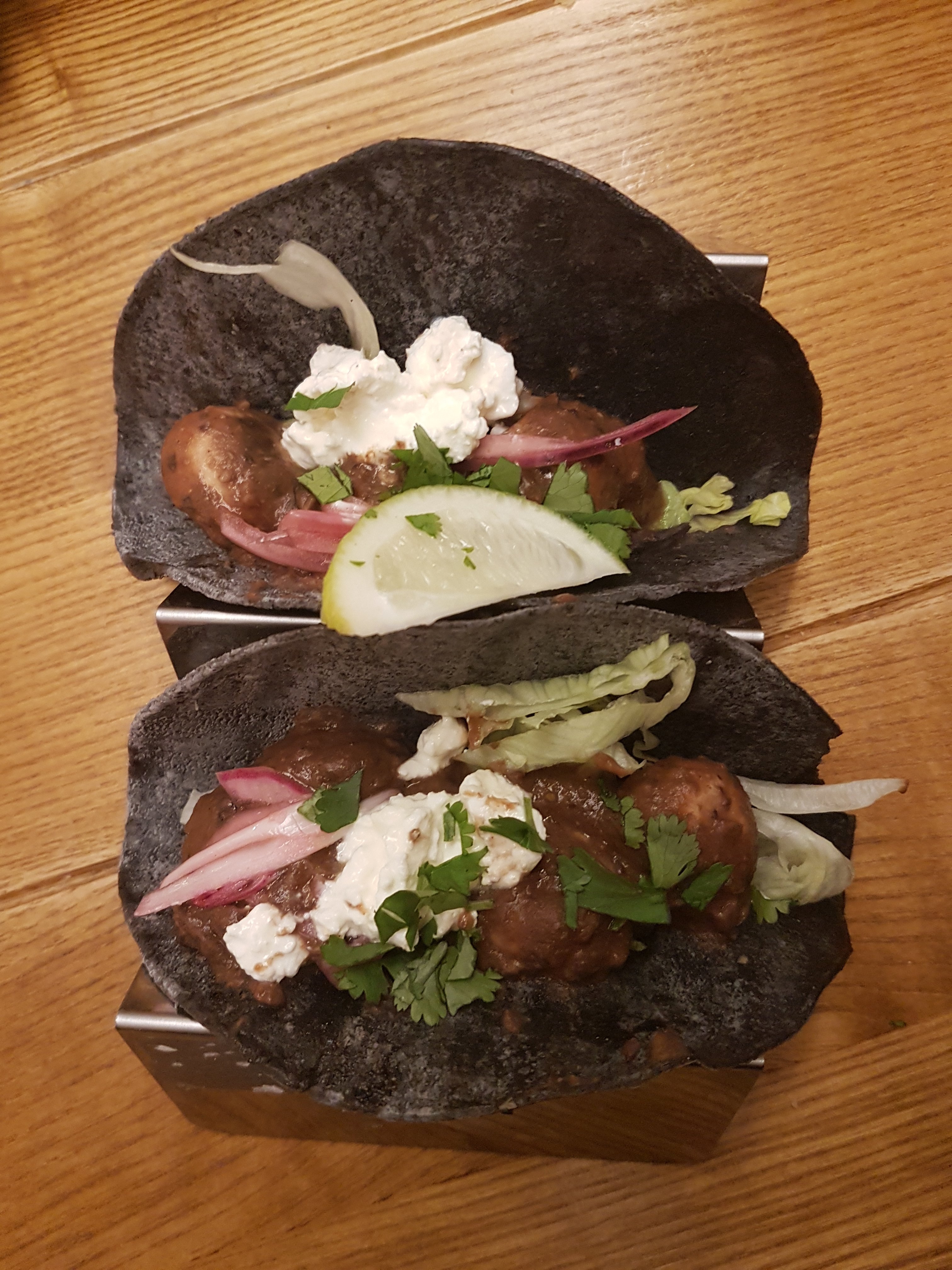 We also had a the Mole pulled chicken which could have done with a little more spice. The big new thing with the tacos though was the new shell, they are now gluten free as standard as they are made with a blue corn flour. They look funky and for me, tacos are a great sharing item when I go to Bodega, so it's nice to know you can do that with friends who are coeliac now, but I did find them a little chewy in texture.
We were then treated to a gin and aromatic tonic, complete in balloon glass. Now, I have always been a G&T fan and love its rise in popularity as given me lots of delicious options, however, I am not a fan that it now means you can dress up a gin with a flavoured tonic and a fruit garnish and charge double for it. But that's a gripe everywhere, I also felt the same when cider also became en-vogue! It was a lovely G&T though and I was extremely pleased to hear that they are now using paper straws only, as you may remember from my previous blogs and instagram I am trying to cut down on my single use plastic. Top marks, Bodega!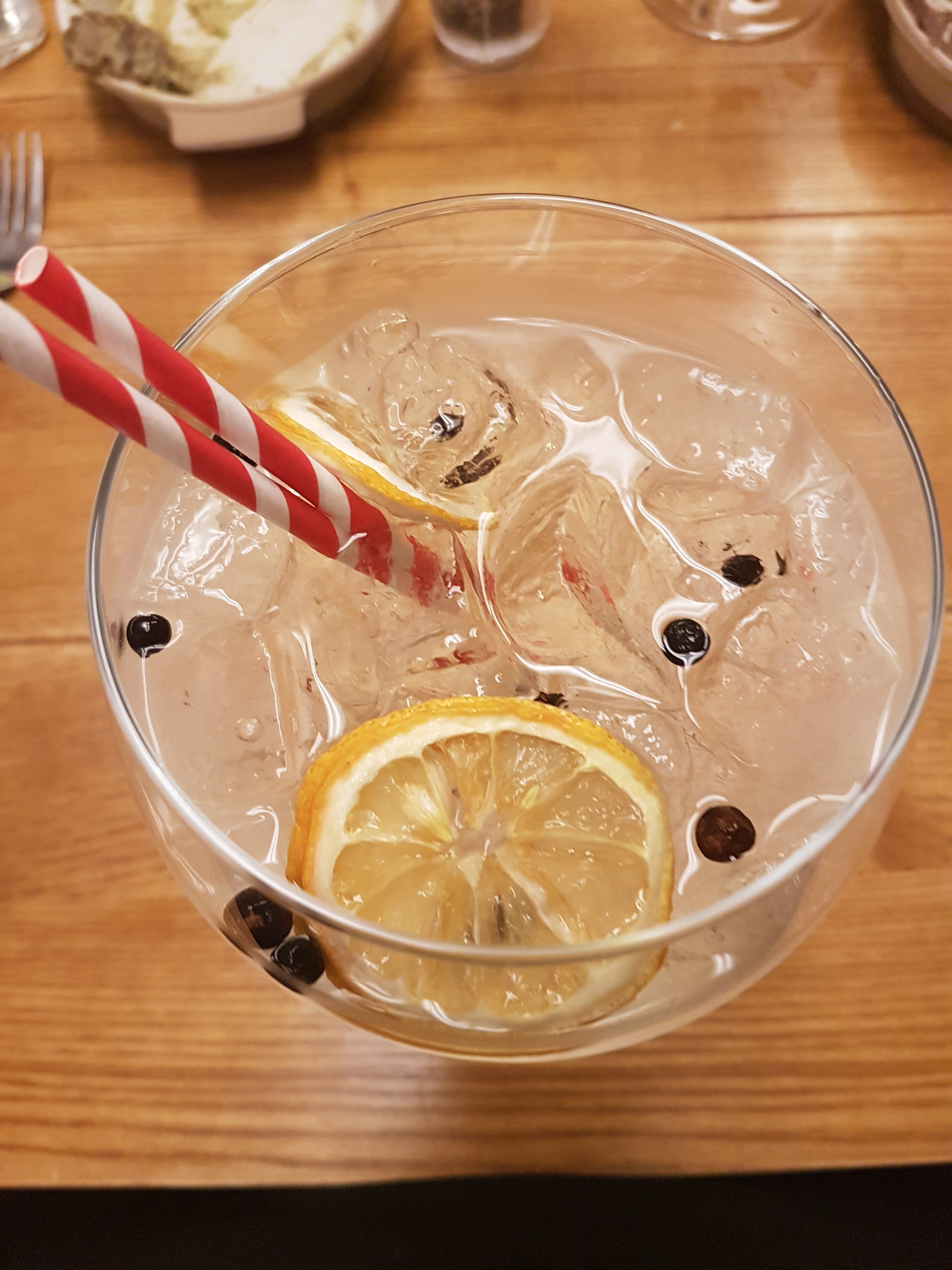 The main dishes then came out which was the Brazilian Xim-Xim and a new Quinoa Chifa, a Chinese-Peruvian Tofu & Brocoli dish with a teriyaki style dressing. The Xim-Xim is an old classic with prawns and chicken but instead of using cream they have replaced it with coconut milk. I actually think this is a brilliant move, as it allows the flavours and spice to cut through a lot more and it was already a favourite but it sings now.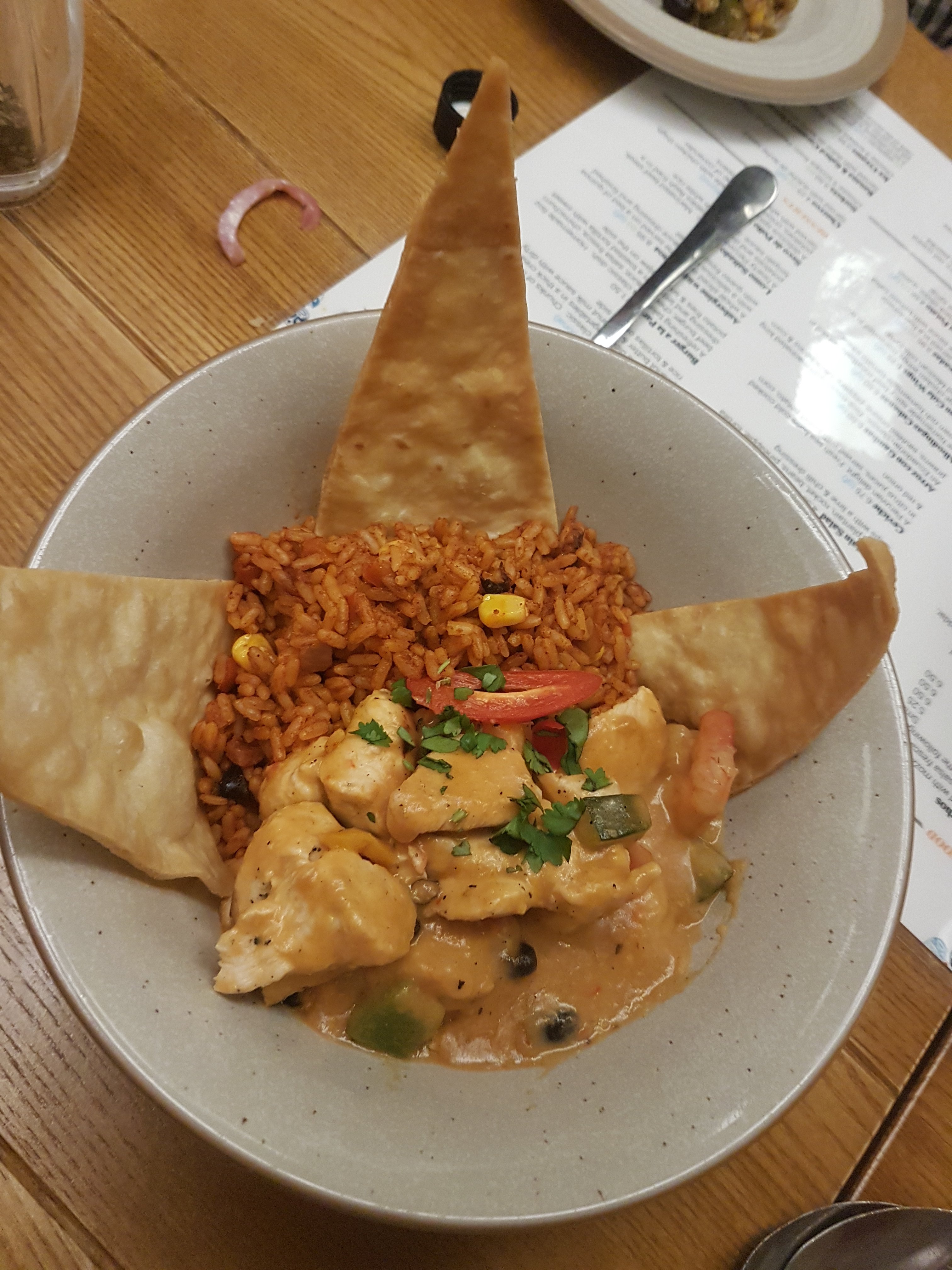 The Quinoa Chifa was also absolutely delicious – tofu can be a difficult one to get right but they nailed it and the dressing was to die for. It probably isn't a dish I would gravitate to having not tried it, but I am definitely going to be going in for it again!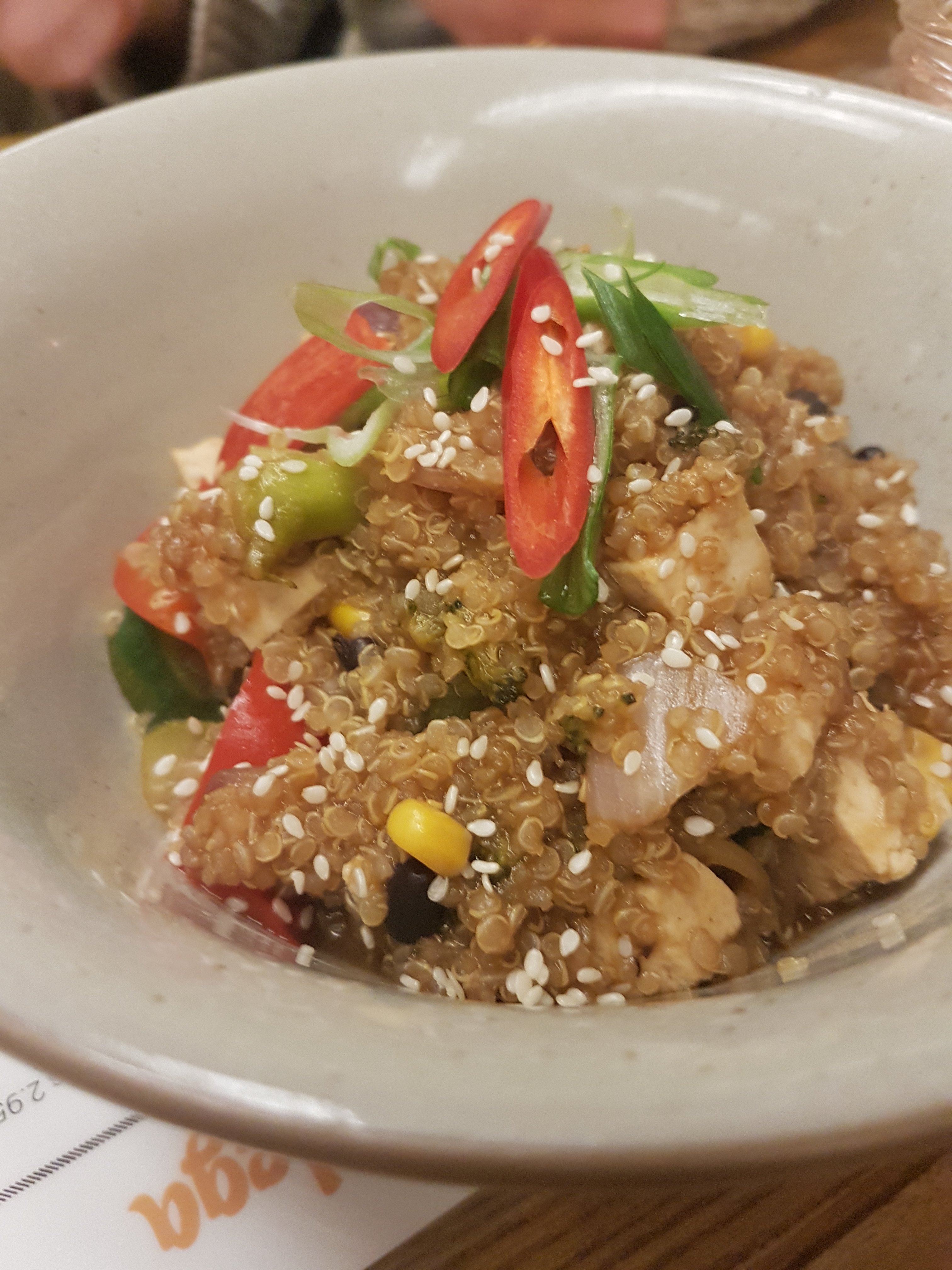 We also got to try a side dish of sweet potatoes with agave syrup. These were very sweet, but that sweetness was off-set by some warm salty olives and topped with more of the yummy queso fresco, I loved it. So tasty!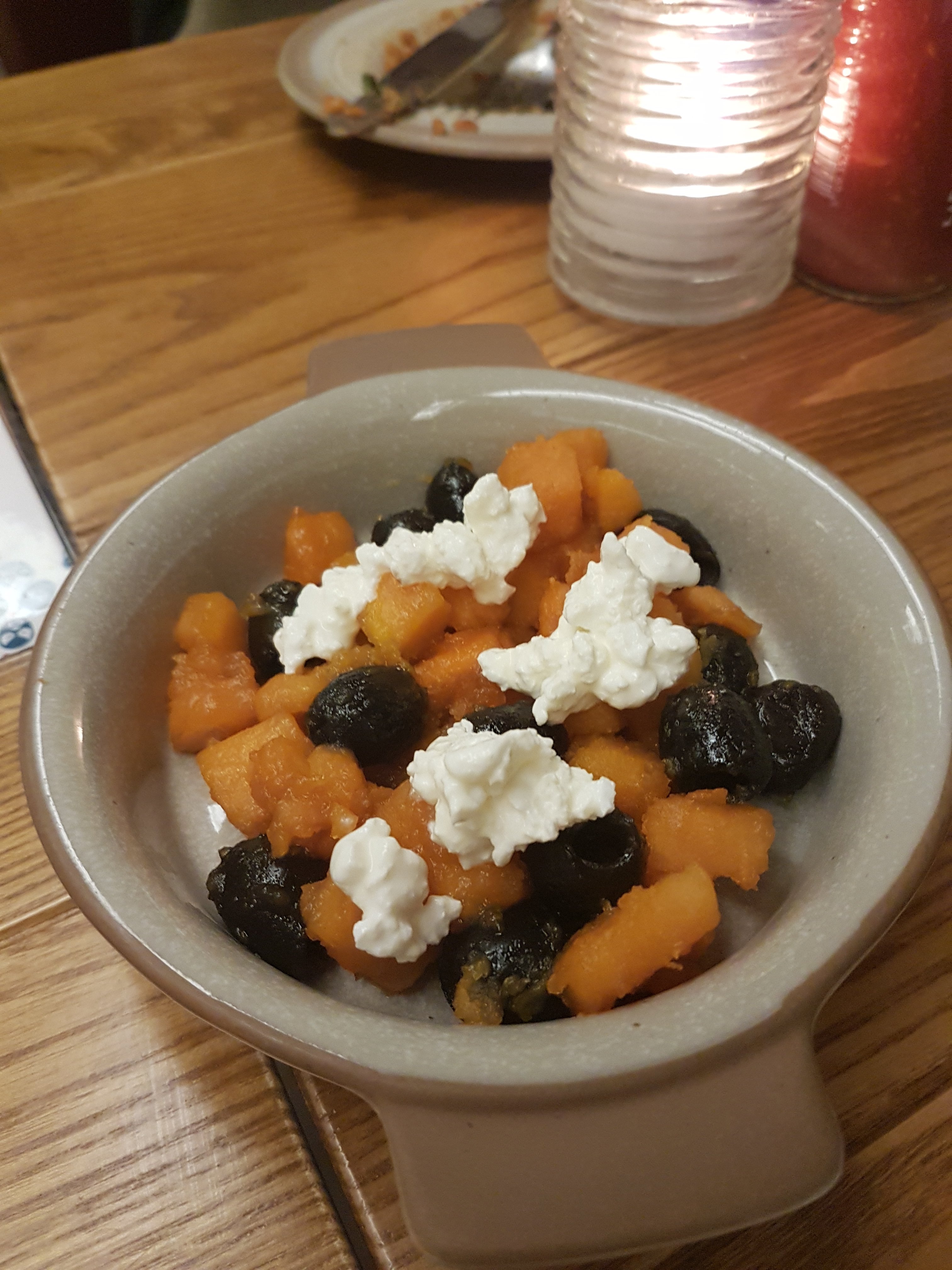 We rounded off the evening making caiprinhas – made with a Brazilian spirit called cacacha which is derived from sugar cane. I used to work in a bar and restaurant myself back in the day so have made and drunk these before, although my muddling skills were a bit rusty! I went for the raspberry version and they were as good as I remember.
[wpvideo YYMci8oR data-temp-aztec-id="b22924fe-f2a6-4b9c-b067-4e0dfe711a9d"]
All in all, the new menu has elevated some dishes and some of the new additions are firm favourites already. I am still not sold on the new taco shell, but would it stop me from ordering them? No. Tacos are life!
Bodega can be found in St. Martin's Square, Leicester and they also have other branches in Derby, Birmingham, Sutton Coldfield and Worcester.