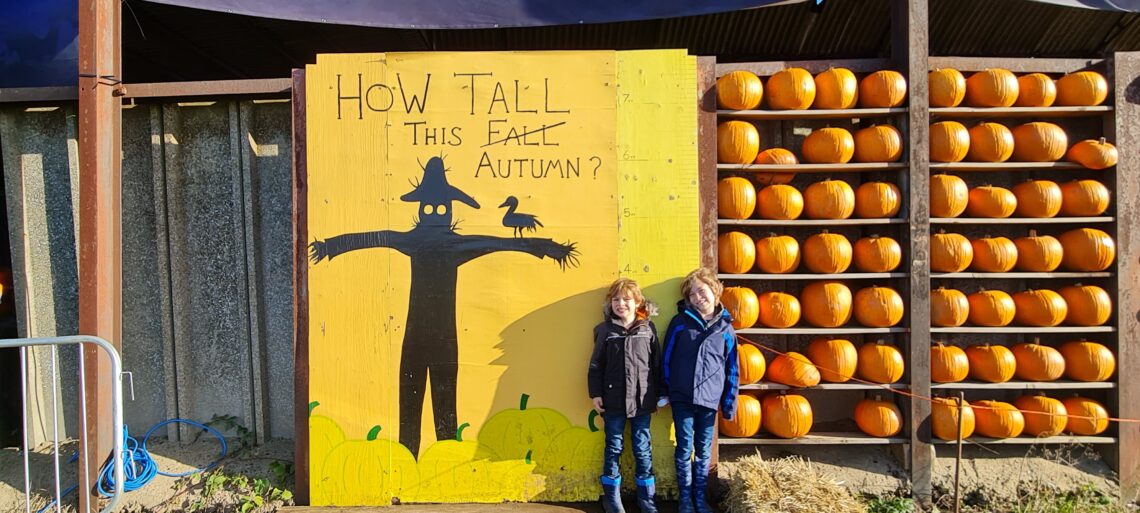 AD – Gifted tickets for the purpose of a review
One of my most popular blog posts is this one from our first visit to Cattows Farm to go Pumpkin Picking back in 2018. We have gone religiously ever since and it's now known as HalloweenFarm and it bares little resemblance to the cutesy patch it once was – it's now a full on, Halloween extravaganza, perfect for fans of all things spooky!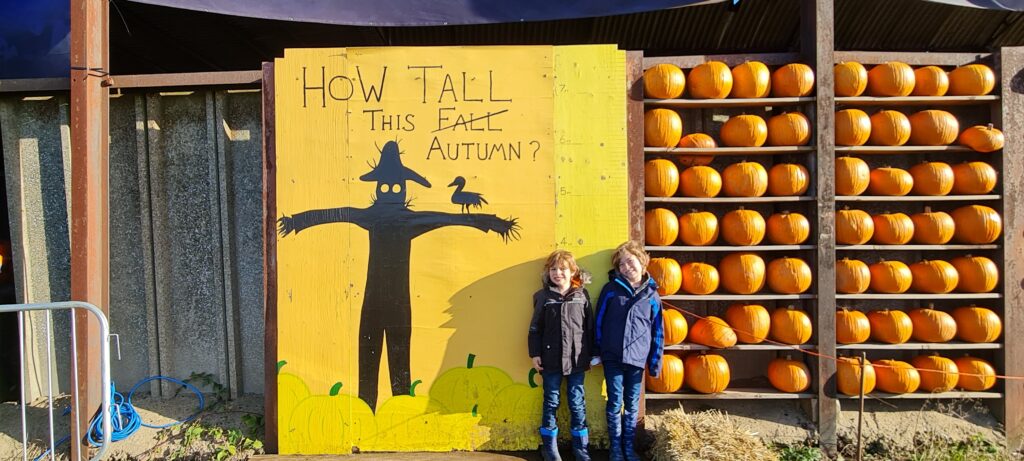 It became Halloween Farm in 2021 and a few of the extra paid attractions are back for 2022 – mostly the Trick or Treat Street, funfair, owl handling and a maze. This year's new features were a Spooky Circus, a huge inflatable land (the ticket gives kids an hour of bouncing fun!), lots of new, cute photo op areas, as well as a new park and a big food village with lots more dining options, which has helped cut down queues. This year they have also included tickets for people who want to go After Dark, definitely more suited to older kids and teens and adults who just prefer to avoid the kid crowds.
One of my favourite things about the attraction is it is pet friendly, which means your pooch can come down and get involved in the action. You can also pre-pay for your pumpkins and the ones they have a HUGE – as well as all types of ornamental squash and gourds for those insta-perfect displays.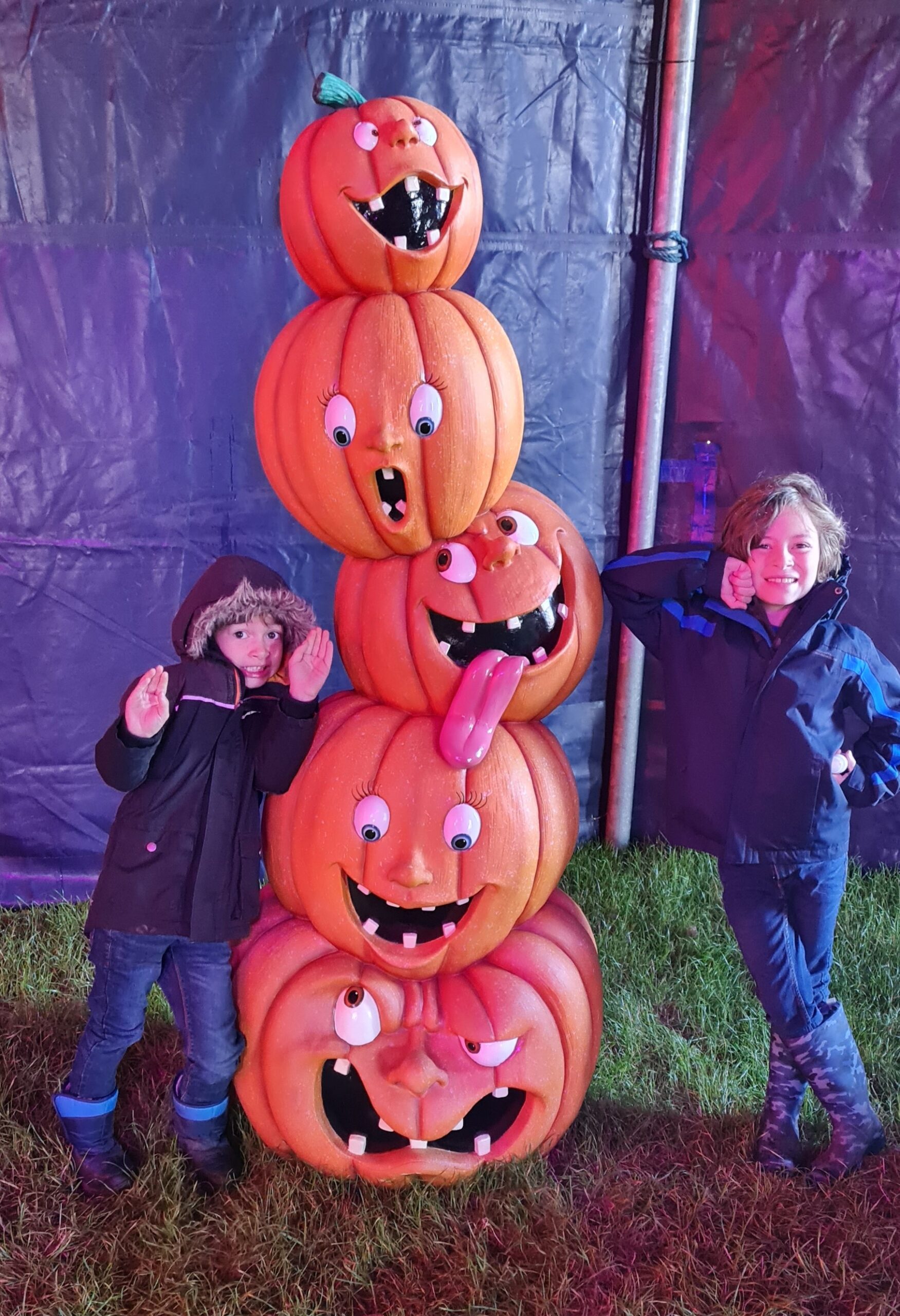 There are loads of really fun photo ops, from trucks loaded with pumpkins, creepy tombstones and lotsof figurines and hay bales to climb. We were really pleased to see that Karen, from customer service, made it back.
Trick or Treat street was back and we were pleased, as this was our favourite from last year. The kids loved all the setups and meeting the characters en-route to the 'street' and getting locked away in prison. The cast they have are really friendly and interactive and the kids got sweets and some puzzles. The Lost World inflatable land was a huge tent filled with different inflatables, with massive slides and bouncy castles. The kids loved this and it gave us a breather to enjoy a brew. The last attraction was a fantastic circus, the kids were super excited to see the BMX stunts and more, a really good addition.
Next year The Littlest will be six, so I think we will give the After Dark session a go, it really is a fun way to spend Halloween.
Cattows Farm, Heather Lane, Coalville, LE67 2TD. www.halloweenfarm.co.uk @halloweenfarmuk