Hey, I'm Beccy, welcome to my space on the web, Forever Raucous. It stems from a nickname I was given in my early 20's and has stuck with me my whole life. I live in Leicester with my husband, my two boys, aged 8 and 5 and our rescue dog Daisy. They certainly keep me on my toes! They are typical kids of their age and love adventures, just like their parents. They have inherited my love of Harry Potter and Disney, and my husband's love of Star Wars and Doctor Who.
By day I work as a marketing & content executive for a specialist cruise agency, which combines my love of writing and travel – and I get paid for it. Needless to say, I love my job! As well as travelling for work I also travel for pleasure, be it a cheeky weekend away or a big epic adventure.
When I am not working or being a mum, I love a good pub quiz, meal out, camping, exploring National Trust sites, and watching live music, comedy and theatre. I also love gaming and binge-watching TV shows. I am quite partial to a gin or a cocktail, love Japanese cuisine and appreciate a good matt lipstick and a nice bath bomb. I also own a door wreath & decor for every season or special occasion and am the one who if you ask for something random, it's probably lurking in one of my cupboards. Make of that what you will!
I can get political and rant about the issues I care about, but it's good to care too much rather than care too little, right? Social justice for all!
Hope you enjoy finding out about our escapades.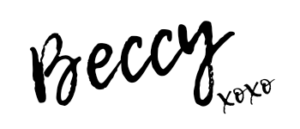 *** All views on this blog are my own and do not reflect on any other individual or company I may be affiliated with.
All the feature images on my blog are copyright to me, or are sourced on Canva – unless otherwise stated.
I may be offered items or experiences in return for an honest review, in which case my views will be truthful. I wouldn't recommend a place or object that I wouldn't be happy to pay for.  ***