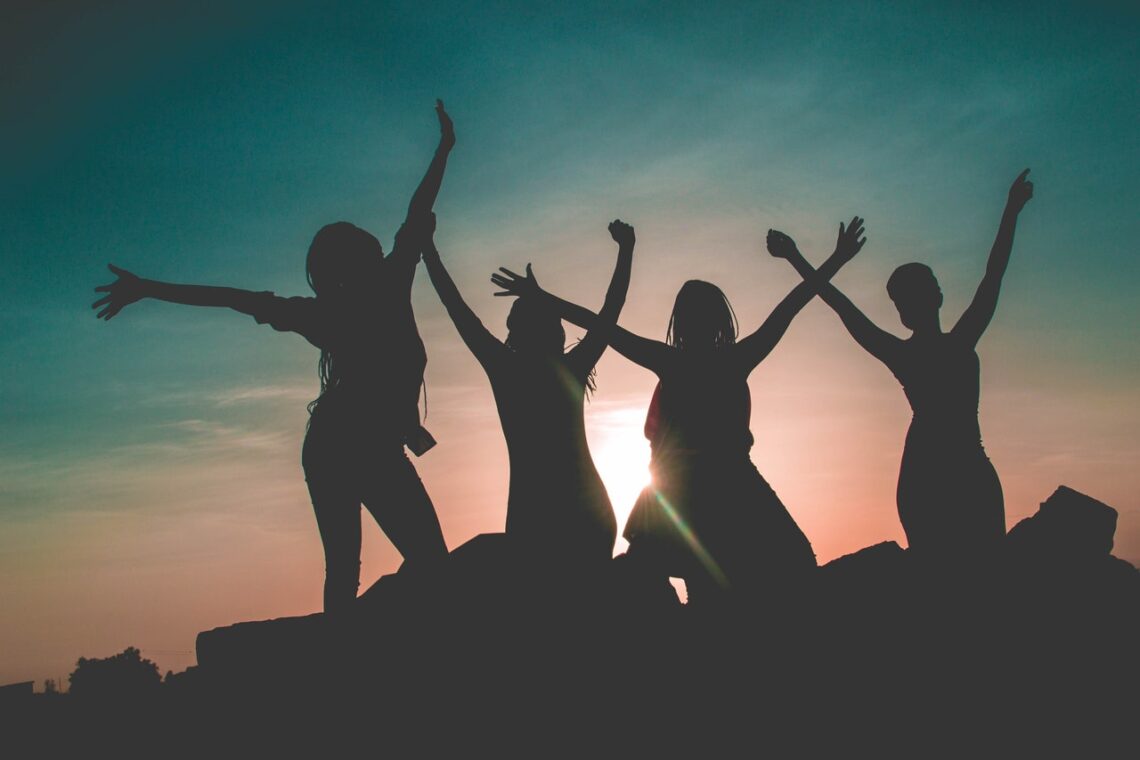 It Takes a Village: Finding Your Tribe
Back when I had The Biggest, I didn't know anyone local to me with babies, other than my sister. I had spent a large part of my twenties living in London/Ibiza and most of my local friends were quite a bit younger, so after hearing some good stuff about NCT classes, we booked some evening ones in, the 'Essential' ones.
These classes, without a doubt, are the best purchase I made in relation to having a baby. Not because of the content (which lulled us all into a false sense of security, with inductions and inventions being glossed over and promises of babies crawling up the breast to feed. Spoiler: it often doesn't go like that!) but because of the instant support value it gave us. Four years later, we still have a Whatsapp group, we still message each other random questions we have no clue about and these are the women who we turn to in a state of emergency. They are ones who seen the best and worst of me parenting. We've dealt with cancer, with loss and everything in between. Without that group of women, I would have not survived the first 18 months. It was hard, but just knowing I had a group of women who had my back made it so much easier.
We did lose a couple by the wayside, but also adopted another I met at aquanatal into the group. Would we have all been friends, had motherhood not thrown us together? In some cases maybe not, but the journey we have been on keeps us strong.
I realise that not everyone has the privilege of being able to do something like NCT classes, but there are also other ways to find your like minded mum-mates. I made a couple of really good friends at baby groups. Lots of people aren't a fan – but I don't mind them. You can tell straight away which ones to give a wide berth too; for everyone its different but the competamums are mine. I really don't care how many languages they speak or hours they sleep, they are still trying to scoop up broken bits of Kiddylicious wafers off the floor with mine and shovel them in their mouths. I made a few really good friends (including dad friends!) from a particularly good one which was held downstairs in a bar, which meant nice coffee and a good breakfast selection. And gin, should it be one of those days. Always a winner!
It's harder when you have older kids trying to find your tiny a few playmates. New mums are blissfully unaware of the juggling act you need to do with preschool drop offs and other activities. I was lucky one of The Biggest had a friend whose Mum was also expecting, so we have saved each other's sanity on more than one occasion. That and wine 🤣
And for those who struggle with anxiety in social situations – we have Instagram (definitely prefable to) / Facebook. The Facebook 'Due In' group can be scary place, but you can still find a few gems hidden amongst the cat fights about feeding, weaning and sleep training.
Do you have a tribe? Where did you find them?