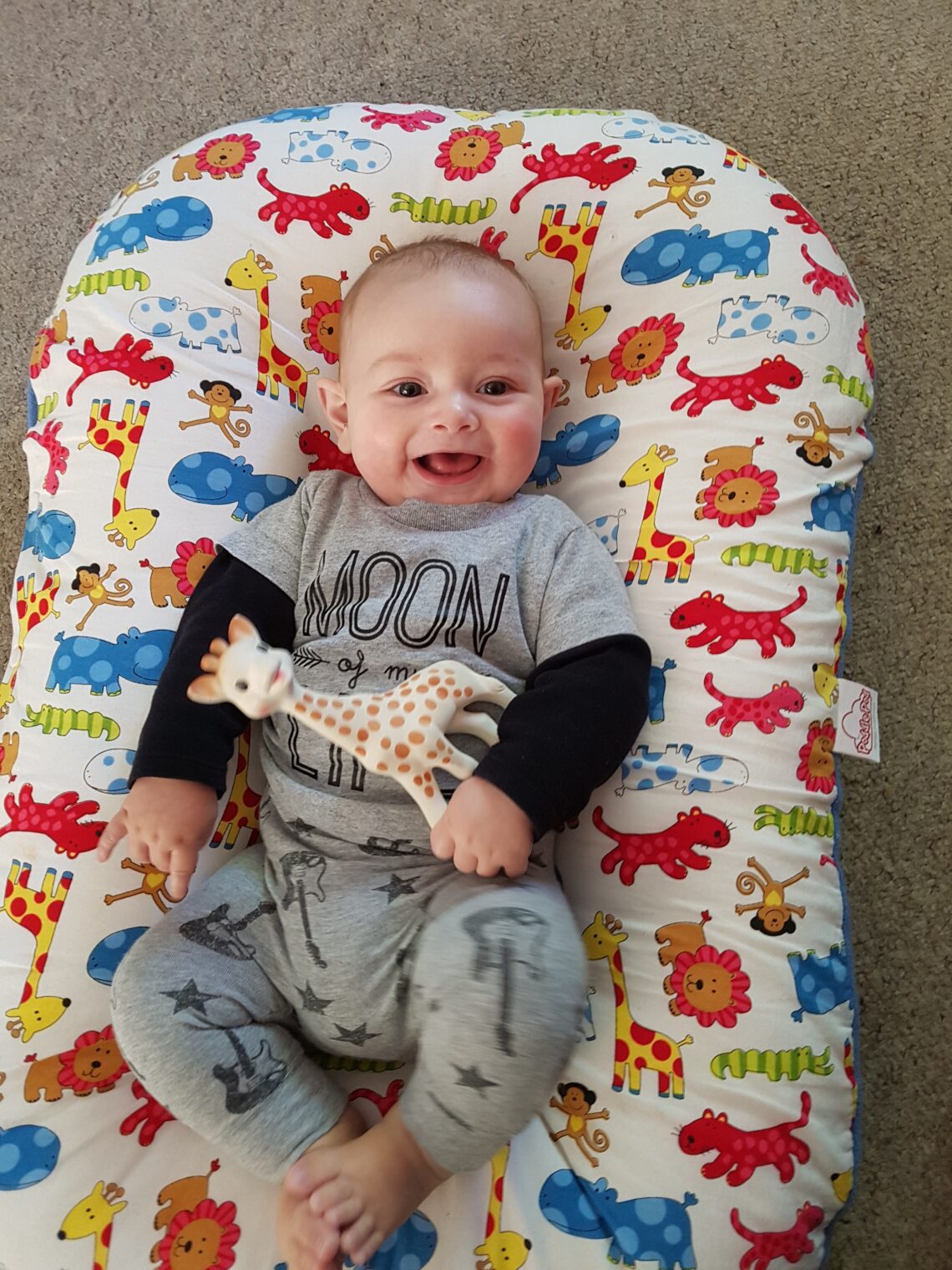 A few of my friends are pregnant and have been posting asking if certain baby paraphernalia is worth getting. As the window of babyhood is closing and toddlertime is on it's way, it got me thinking about what the essential items I had were.
I didn't have one of these with The Biggest but a friend lent me hers for The Littlest and it was amazing. We coslept with the biggest when he got a bit older but the Next 2 Me meant it was much easier to settle and feed baby. Such a good idea and much bigger than a Moses basket so lasts longer, and it dismantles really easy for transport too.
2) Poddle Pod
I soon discovered after having The Biggest a Moses Basket is a complete waste of space. They are so small they are barely in them, so for The Littlest I quickly ditched it and decided I would use my carrycot for daytime naps, however, a friend offered me their Poddle Pod and it was absolute perfect for daytime naps, they look so snug and cute it in too. The Littlest loved it so much we got the Toddle Pod toddler size one too. It's basically the same as a Sleepyhead but you cant use it for night time sleeping.
3)Tommee Tippee Sensor Mat Monitors
This may just be because I was an anxious Annie, but once my tinys started to go down to nap before we were ready to go to bed I would be constantly checking on them. This monitor – as well as being an audio monitor – also has a sensor pad so if it doesn't detect any movement from breathing it will sound an alarm. It was so worth it for the peace of mind. Be prepared though, you will crap your pants once your babies start to roll around their cots and the mat so it randomly goes off. I think Mr Raucous took the stairs in two steps.
This is especially handy if you have a Winter baby, as the dilemma of how to keep them warm in their car seat or pram was a biggie. Thick padded snowsuits or coats are a huge no no, as you slack the straps to get them to do up, but in a crash situation they compress, risking the baby coming loose. So this amazing hooded blanket has holes cut out so you can wrap the baby up over the straps. Again, so impressed with it I got it in the Toddler size too.
5) Sling
You will have some baby-wearing loving Mums who will tell you that you dont need a pushchair, you just need a sling but I loved both! It was so handy if you were just nipping somewhere and didn't want to faff about getting the pushchair out, or if you were going somewhere pushchairs weren't practical, ours got loads of use for beach walks on our first holiday when The Biggest was small. They are also good if your baby wont settle and you need to get some stuff done. Hands free! I had a regular stretchy Moby style wrap to begin with and then moved over to an Ergobaby. I can still get my eldest in an Ergo back carry!
So how about you, what are your best baby buys or what are you thinking of getting?